2nd annual "New Year's Letter." It's a little late this year.. opportunities to write have been sporadic.
I'm bringing in the new year this year in Seatac airport surrounded by fellow passengers waiting to board the red-eye for Minneapolis. No fireworks here, but a little kid yelled "Hoooooray" and threw his empty Gatorade bottle in a graceless arch over the back of his seat to land near my feet as the clock struck midnight. Ten points for enthusiasm, little guy! I like you.
"Out with the old, in with the new" has perhaps never been more fitting than this year.
My time at Ouachita Hills College is behind me, and tomorrow I begin my student teaching at Laurelbrook academy.
Out with attending classes, and in with teaching them. Out with taking finals and in with writing them (I'm finding that the former is easier!) Out with disrupting classes and in with curbing disruptions. Out with carefree student life, and in with responsible adulthood.
It had to happen sooner or later... :)
Twenty-twelve was a busy happy blur. The very beginning of the year my dear sister said the famous "yes" to one of the best men on the earth. They were married on May 20 I think... Something like that. The wedding was sandwiched in between my week of final tests and the beginning of my summer canvassing program with about two days to spare on either end, so most of the details never had time to register and have long since passed from me. However, this I know: it did take place and our joy is full.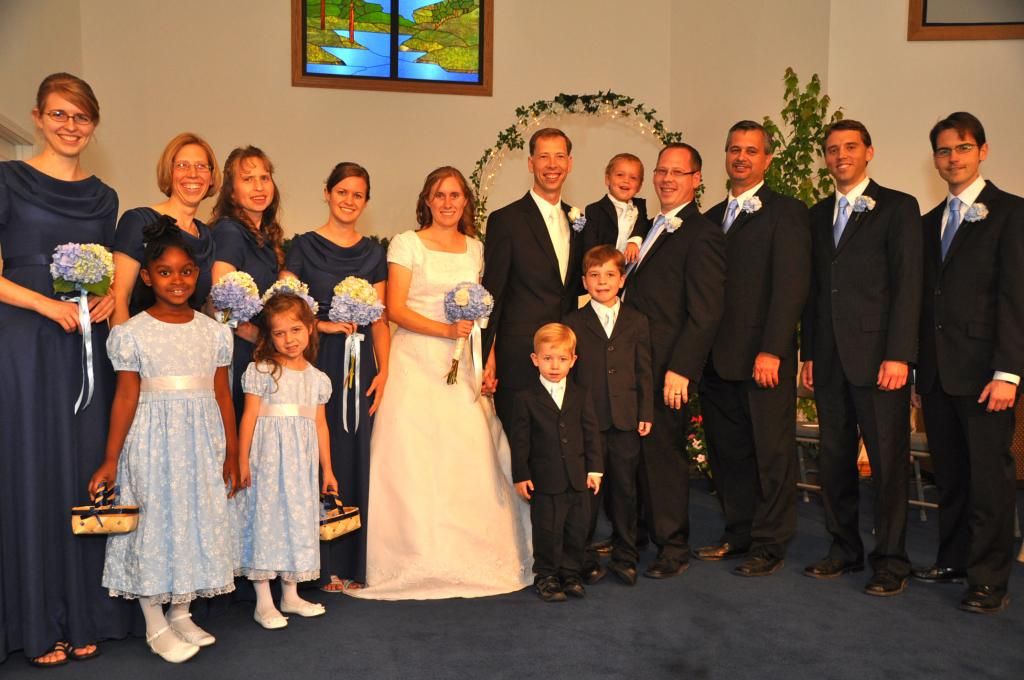 My summer was spent in Dayton, OH, canvassing in preparation for It Is Written's campaign with John Bradshaw. God was truly merciful and blessed with an amazing team,
outrageous experiences
, and Divine appointments.
I finished off the year with my craziest semester yet, and am kind of limping to the finish line in exhaustion. My body seems to be in rebellion against the demands of my intemperate schedule and I'm learning (finally!) to slow down, attempt less and listen to reason. God's health counsels are becoming more meaningful!
But this news all seems trivial..
To me, as I look back on 2012, I barely remember all the busy rush of what happened. Instead, through it all I see only Jesus. He has pursued me and won my heart. He has gently persuaded me to give Him my cheap trinkets, and He has granted peace, confidence, joy, trust, and more happiness than I could even ask for.
Oh sure, I've had a relationship with Him for years, and I can't discount the sweetness of our time before, but 2012 has been
special
. It brought some of the sweetest joys, and some of the achiest heartaches, and left me with just Jesus.
What effected this change? Certainly many influences were at play, but one stands out above the rest.
It was an unintentional adhering to old advice given to a friend seeking a deeper experience with the Lord--
"Read, young man, read."
To read sacred words is to sit at His feet and listen to His heart. It is impossible to stay the same.
Here's to a beautiful year.
Happy 2013 everybody!
Recommended reading from 2012:
Desire of Ages
- This really kick-started it. I had to read this one cover to cover in one semester for a class. I kinda gulped because I've never tried reading a book that deep so
fast
! The last time I read it, it took me two years! But, let me tell you, to anyone who has read this before, I HIGHLY recommend a speed read through this book. You get the continuity and the story flow in a whole new way. And it changes you just the same. I count reading this book one of
the most
impactful influences of this year.
Prophets and Kings
- I'm taking this one slower, a couple paragraphs at a time before I go to sleep at night, and it's cutting to the heart. This book is rich. If you don't have time to read it all, I recommend at least reading chapter 13 "What Doest Thou Here?" in your most discouraged moment of this next year.
EM Bounds-- the Classic Collection on Prayer
- I borrowed the book from my sister to read a couple sections assigned for a class and I have yet to give it back. I never knew praying like this was possible. HIGHLY recommend!!
Streams in the Desert
- Discovered this treasure through my dear friend Rebekah who owns it in the wonderful classic, old-smelly-book form. After listening, awestruck, to her reading gem after gem from it ("oh Roomie! You've got to hear
this
one too!") I was delighted to find it as a FREE APP on iTunes!! In my opinion, this one can't really compare to Spirit of Prophecy but I've appreciated the simple, practical truths I've read from day to day.
What are you all reading? I've still got a good chunk of EM Bounds and Prophets and Kings left but I'll be on the hunt for good recommendations soon. :)