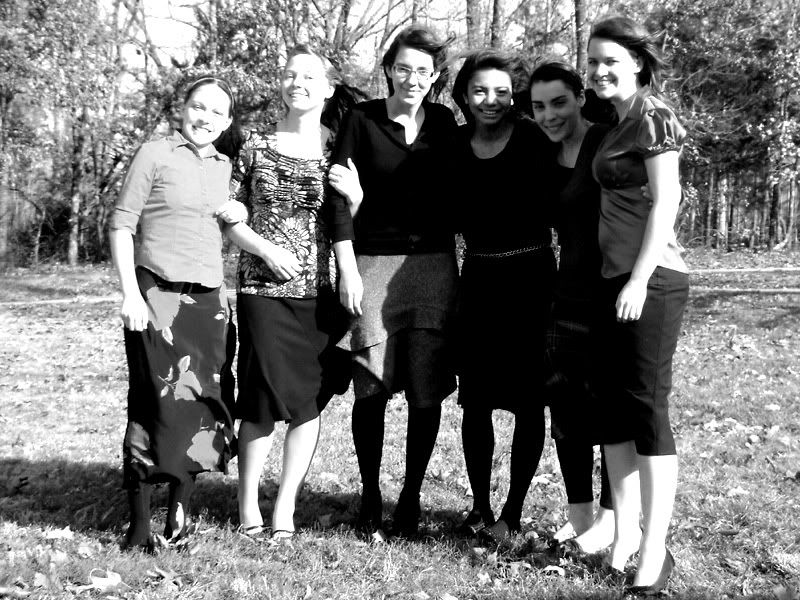 "Please, do you have anyone that can come
study the Bible
with me?"
"I've been saving this $40 to give to someone who is doing God's work. I must have been saving it for you. Can you please give me something to teach me about Jesus? And can you help me stop smoking?"
"I was up at 2:00 this morning watching videos on YouTube to try to understand what happens at death."


These are just a few of the things our little team of six canvassers heard during the last three weeks while knocking doors in the Mountain Home, Arkansas area. There is no doubt about it, there are searching souls all around us longing for real Bible truth-- crying out for a something satisfying in a world where nothing lasts.

So often I hear people speak of mission work as though it were hard. They speak of enduring sweat and heat, of facing the rejections of hard-hearted persons, of hunger or thirst or tired feet. And I know they don't intend their words to be a slap in the face of their Maker, but I have to wonder.. what kind of a conception of God would consider Him to be a hard taskmaster forcing His servants to do a work that is hard with no reward? Would a good and loving God ask His children to do a work for Him without giving them joy? Can we not trust our Lord that everything He asks is for our good?

God's work is a rewarding work.

Ask any humble laborer in the Lord's vineyard and they will tell you that there is no joy equal to the joy of having been in the right place at the right time to meet an appointment prepared by Divinity.

Ask Susan what it was like when she knocked on the door of a home where loud cursing, and the sounds of a man and woman fighting sent chills up her neck. Ask her what it was like to have the boldness of God fill her as she told the man, "I don't know why I'm here, but I have to give you this book called, "Peace above the Storm." Ask her how she felt when the man looked at her in remorse, and said, "Thank you, I need this right now," and then showing her the pistol in his hand, "I was just about to kill my wife."

Ask Lorina about the man she met on a bitterly cold day with a bone-freezing wind, who bought a Great Controversy and a Desire of Ages. Ask her what it felt like when he told her that he had been praying for someone to come to his door and in fact that very morning he had been impressed to leave church early instead of staying for the fellowship meal, he had come home and eaten cereal by himself not knowing why until she had knocked on his door.

Ask Jaimie if it was hard to walk out of her way across a large grassy field to meet a woman whose husband had just suffered a stroke and who was so touched by Jaimie's prayer for her that she cried. Ask her what it was like to realize that had she not followed the Spirit's impression to hike across the field she would have completely missed meeting that woman because she was just returning from her break and was only in the parking lot for that brief moment.

Ask Sabrina about her last day, when the team had run completely out of cookbooks, health books, and even our kids cookbook and the only books she had to present to the people were books that told the message of Jesus. Ask her if it was difficult to meet people without a health book to soften the prejudice, and listen to her say in her own inimitable way, "Straight message! No pretense! It's TIME!" Which not only means that she really enjoyed working without a cookbook, but that she had a day full of the joy of watching 30 message books go into welcoming homes.

Ask Helen about the countless people who silently broke into tears as she prayed with them at their doors. Let her tell you about the little car dealership way at the end of a looong street of particularly discouraging businesses where not one person had bought a book. The man in that dealership not only bought books, but listened to Helen as words came from her lips that were not her own but exactly met the need he had.

Ask me what it was like to lead that team of faithful women, to pray for Infinite wisdom to direct me to the right town, street, and neighborhood and then be awed by God's strategic timing over and over again. Ask me what its like to feel absolutely crazy telling a student to get back in the van after I've already given her directions and drive her to another street because that street just wasn't the right one. And then I'll tell you about the chills I got when I put the same student on that street the next day and she met a man who had spent half the night struggling to understand the question of what happens after death and crying out to understand the truth. He had been thinking deep questions, and had concluded that he didn't want to be an atheist, because they believe they rot when they die, and he knew there must be a God. He had undertaken a search to find the truth about that God and eagerly took a Great Controversy and a God's Answers to Your Questions. What if I had ignored the impression and done the street a day too soon??

Let me tell you what its like to see discouraged faces light with hope as they lay hold of the precious promises of God, or about the "wow moments" that happen over and over again throughout the day as specific prayers are answered right in front of your eyes.

The work of the Master is joyful work. It is a good work.

Is it hard? Sure it is! Are there inconveniences? Of course!

This is WAR!! We're in a battle, and if we aren't getting battle wounds it means we're not fighting, and in this war if you're not fighting for God, you're fighting against Him. But in this war, the General is not a harsh, strict, order-barking, heartless dictator. Our General is a friend, and working for Him is oh, so sweet.